*This post may contain affiliate links. I only share opportunities that I truly believe will benefit my readers.
Disclosure.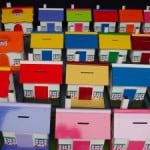 Want to earn some extra cash from home?  Do My Stuff is a new concierge service site that matches employers requiring services with people willing and able to provide them.  These might be things like picking up dry cleaning, mowing the lawn, walking a dog, standing in line for tickets.
You just put in your zip code, and you can see people in your area who are seeking services.  Then you bid to perform that service.  If the employer accepts your bid, you will perform the task, then get paid.
The site has a private message board, where you will be able to communicate with the person requesting your service.  If you have specifications or a preferred method of payment, you can note these when you bid on a project.  You will be able to see the employer's preferred method of payment on the listing.
After completing the service, your employer will leave feedback, so that potential employers can see your track record.  Also, you have a chance to build a reputation for professionalism.
If interested in this work-at-home extra money-making opportunity, please visit the Do My Stuff site.  Register, enter your zip code, and you'll be able to see the services requested in your area.  Have fun!