*This post may contain affiliate links. I only share opportunities that I truly believe will benefit my readers.
Disclosure.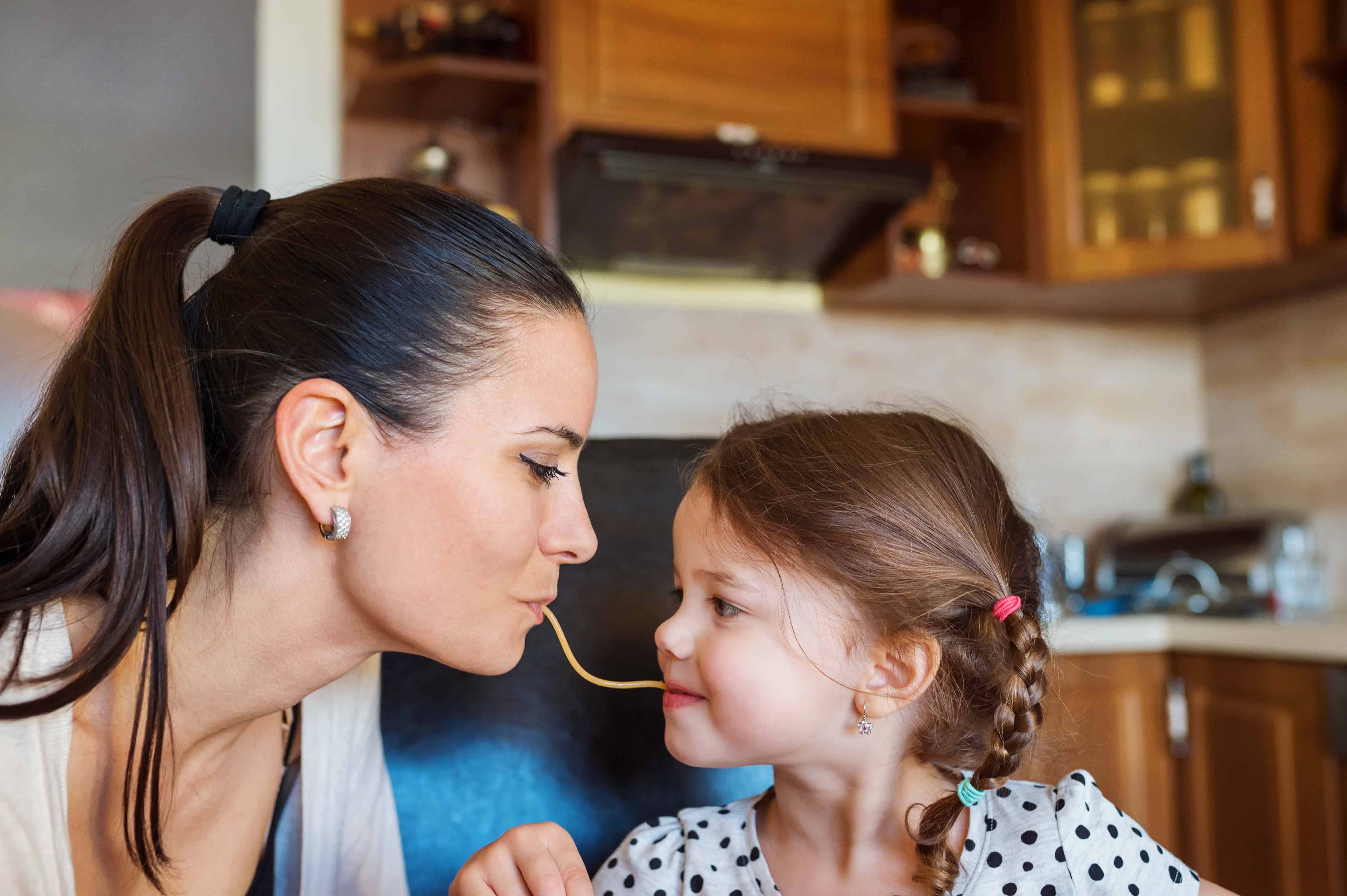 "Do you like working from home?" It's a question I get asked a lot. I do love working from home. But that doesn't mean it's always easy.
It's hard to stop working when your office is right upstairs. And expectations are high, when it comes to homemaking, if you work from home.
After all, people reason – you don't have to commute to work, and you work for yourself, so you should be able to set your own hours and have more time for such things.
Homemaking is never as easy as we'd like. I've often been frustrated and overwhelmed – especially when my kids were young!
But what if you had access to resources to help you become better at homemaking, resources that made it easier and more rewarding?
It's here – it's the Ultimate Homemaking Bundle 2019!
For six days only (from 8:00 a.m. EST today, May 1st, to 11:59 EST on Monday, May 6th), everything you need (and more) is in one fabulous package, for the most affordable price ever.
This year's edition of the Ultimate Homemaking Bundle includes:
28 eBooks
30 eCourses & videos
25 printables
16 workbooks
3 summits
2 membership sites
These awesome resources cover everything you need to make homemaking and being a mother easier: quick & healthy recipes, budgeting and finance resources, work at home courses and ebooks, homemaking printables, cleaning tips, parenting help, and so much more!
The total value of the bundle is $2,294.37. But for less than the cost of a meal at your local restaurant (98% off), you'll get 104 resources to help you:
Cook up wholesome recipes for your family
Build stronger relationships with your kids (even your teens)
Discover speedy cleaning routines for the toughest messes
Rekindle the romance in your marriage
Put self-care back into your life
Start a work at home career
Get your finances in order and save money
and finally enjoy homemaking.
❤️ One of my favorite things in the bundle is the Etsy Quickstart Guide: How to Start Selling on Etsy & Build a Sustainable Business ebook by Abby Banks. It's a step-by-step plan for how to start selling on Etsy and grow it into a sustainable business. It alone usually retails for $19.99!
With the Ultimate Homemaking Bundle 2019, you get Abby's book and everything else – which is a lot – for $29.97!
~Some of my other favorites that are in the bundle:
Redesign Your Home: An Interior Designer's Secret Steps to Redesign your Space

eCourse by Angela Block ($35.00)




Offers a simple Designer's step by step process on how to redecorate your room within an afternoon using what you already own, while learning how to plan and shop for new decor within your budget whether it is large or small!

From Grouchy to Great: Finding Joy in the Journey of Motherhood

eBook by

Ruth Schwenk ($12.99)




Ruth Schwenk and TheBetterMom.com contributors share their real life stories to help you overcome anger, strengthen your resolve to face the day-to-day overwhelm and walk in the freedom that God offers to you!

Chore Board Printable Pack

Printable by Jessica Evans ($10.00)




Takes the battle out of daily and weekly tasks by neatly packaging them into a fun and straightforward contribution plan geared toward positivity and suitable for children of all ages!

Declutter 365 Premium: One Year Subscription

Membership Site by Taylor S. Flanery

($49.00)




Gives you a simple daily roadmap for decluttering your entire home, the encouragement and strategies necessary to succeed, and helps develop habits and routines to keep your home clutter-free from now on.

Your Decluttering Game Plan: A Simple Roadmap for Busy Homes  

eCourse

by

Brianna Berner $67.00




An easy-to-follow roadmap that will walk you through the process of decluttering your entire home — no matter how much time you have or how often your kids pull you away.

2018 Digital Homeschool Convention Sessions

Summit by Holly Chubb ($79.00)




Get all the benefits of a homeschool convention brought right to your door.

Ultimate Baking Bootcamp

eCourse by Heather Perine ($19.00)




All about learning the different mixing methods, the science behind the ingredients, and then applying that new found knowledge to the recipes.

Christmas: Sorted! The Ultimate Planner & Support to Help you Enjoy Every Part of Christmas

Printable by Chrissy Halton ($32.00)

Chrissy wants to help you make planning Christmas a pleasure rather than a chore – and will help you every step of the way with this planner plus extras.
Vacation Planner

Printable by Megan Duesterhaus

($22.00)




From packing lists and trip itineraries, to travel logs, activity planners and so much more, this comprehensive Printable Vacation Planner will ensure you don't overlook a single detail of your next trip!

A Purpose Driven Mom Summit

by Cara Harvey ($39.00)




These presentations will help you parent with grace and intentionality. With over 20 speakers, you can pick and choose sessions to watch to help you work on yourself or your parenting.

Calm Connect Correct

eCourse by Penelope Webster ($39.00)




The step-by-step process that enables parents to calmly respond to behavior, discover the motive behind behavior, connect with your child during the hardest times, and dramatically transform your relationship!

Sleep Training Your Reluctant Toddler: A Tired Parent's Guide To Getting A Better Night's Sleep

eBook by Candice Hamelwright ($5.00)




Candice created a gentle sleep training method for her sleep reluctant 15 month old toddler and detailed each step for you in this e-book.

The Gentle Parenting Course: The straightforward way to effectively discipline your children – without yelling or spanking

eCourse by Lizzy Mash ($75.00)




A thorough video course designed to teach you how to gently discipline your child using effective strategies such as natural consequences, positive language, firm boundaries and more.

Create Your Intentional Life Masterclass

eCourse by Brittany Ann ($35.00)

With 5 video lessons and an in-depth 15 page workbook, this masterclass will teach you how to create a meaningful life you'll LOVE, so you always have time for the people and things that matter most to you.

Work From Home Made Easy: Business Plan Bundle

Workbook by Claudia Garbutt

($45.00)




Jam-packed with everything the aspiring online entrepreneur needs to develop, refine and execute a rock-solid business plan for their budding online business.

Mom to Momtrepreneur: Guide to Conquering Your First 30-Days Blogging During Nap Time

eBook by Cassie Scroggins ($7.00)




Learn and complete the 12 essential tasks that should be done FIRST after launching your blog to set it up for success, all broken down into daily tasks that can be completed during your child's nap time!
And this is just the tip of the iceberg! There's so much more! All for only $29.97!
⏰ Take action now! This bundle is available for just six days – Wednesday, May 1st, 8:00 a.m. EST to Monday, May 6th, at 11:59 EST. After the sale ends, you'll have to buy all of these products individually. If you click over early (before 8:00 a.m. EST today) and enter your email address, you'll receive an email the moment the bundle is available!
Best of all, the Ultimate Homemaking Bundle is backed by a 100% happiness guarantee!
Get Your Ultimate
Homemaking Bundle 2019 Now!
****************************************************************************************************************