*This post may contain affiliate links. I only share opportunities that I truly believe will benefit my readers.
Disclosure.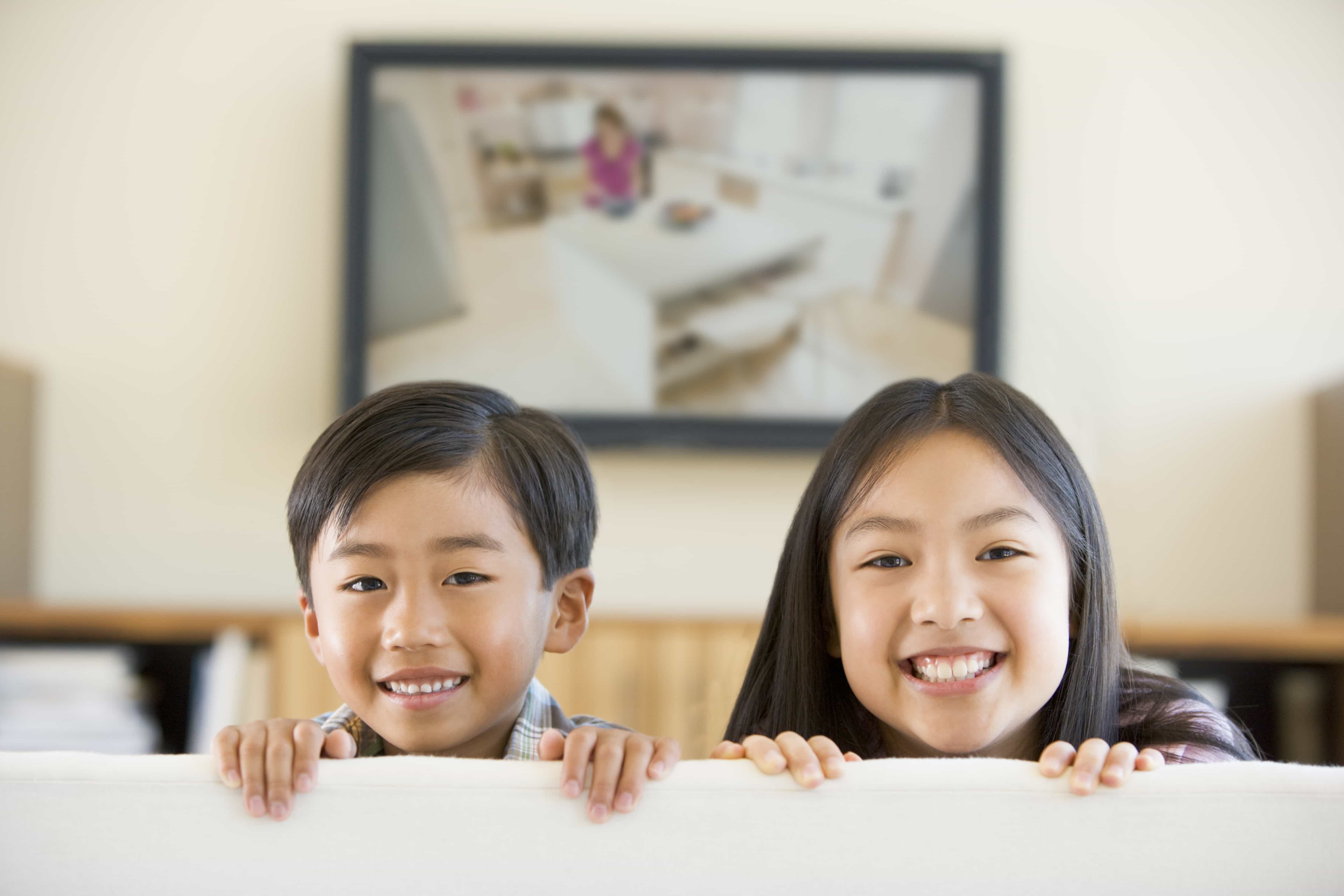 Working from home as an online ESL tutor is a great way to bring in an extra or even full-time income! If you enjoy talking with people and learning about other cultures, then you should definitely look into online ESL tutoring.
Compensation is usually pretty good, though it varies by company. Some will even allow you to set your own hours and rate of pay.
Some companies require a degree; some don't. Most require that you be a native English speaker.
Though some companies require a webcam, some do not. However, you must have a reliable high-speed Internet connection.
Here's a list of 17 online ESL tutoring opportunities:
Online tutors with VIPKid earn $14 to $22 an hour (can earn up to $2,000 per month working part-time).
You set your own hours. The company provides all lesson plans and is responsible for communication with parents.
Requirements:
Eligibility to work in the US or Canada
Bachelor's degree in any field
1 school year of traditional teaching experience or the equivalent in mentoring, tutoring, or alternative education
Internet+Computer

Eligibility to work in the US or Canada
Earn $16 to $20 per hour as an online English tutor with Qkids! Qkids connects 100,000+ Chinese young learners between 5 – 12 years old with you and thousands of other online teachers, tutors, educators, stay at home parents, college students, and all those who have a passion for teaching.
Who Qualifies?
– Any "formal" or "informal" teaching experience such as mentoring, tutoring, coaching, or alternative education.
– Eligibility to work in the US or Canada with native accent
– Bachelor's degree in any field
With EF, you'll teach English to Chinese children ages 6 to 10. Education First is the world's largest private education organization.
Tutors can connect from home or anywhere in the U.S. and work with the same students week after week, according to the company. You can also choose to work with adults.
Tutors earn $12 to $19 per hour and can choose their own hours. The company provides 24/7 support.
Requirements:
Native English speaker with a Bachelor's degree in any field
40 Hour TEFL (Teaching English as a Foreign Language) certification (or willingness to obtain one)
Experience in early childhood development, teaching, coaching or mentoring is preferred, but not required. Life experiences count
Excellent cultural awareness, communication and motivational skills
Access to a headset, personal computer, and wired Ethernet connection
Willing to submit an online background check, at no cost to candidate
51Talk tutors teach Chinese children in group classes. Classes generally run 45 minutes.
From the company:
" As a 51Talk teacher you'll get the earnings, flexibility, and convenience from working at home, with the added benefit of a personal network that you control and grow with."
Compensation is competitive. Scheduling is flexible.
Requirements:
At least 1 year of teaching experience
Experience in the U.S. or Canadian education systems
Teaching license and certificates preferred (CELTA, CertTESOL, DELTA, DipTESOL, state – ESL endorsement, MA TESOL)
51Talk has further defined 6 key characteristics that we believe make our teachers truly exceptional: personal credibility, customer orientation, flexibility, effective communication, technical expertise, patience)
On iTalki, you set your own rates. You also teach on your own schedule – as much or as little as you like. The company handles all payment transactions. All you need is a computer and headset, as well as reliable Internet connection to teach with iTalki.
With Tutlo, you teach students through an app. Compensation is $11 per hour. There are no set schedules. You just sign on when you're ready to work. You must be 18 and be a native English speaker. Payment is via PayPal.
With Golden Voice, you will be providing online ESL tutoring to Chinese children via a video conferencing tool. You will be provided resources and teaching materials. All work is on an independent contractor basis. You must have native English fluency and at least three months of ESL/EFL teaching experience or equivalent, including part-time, volunteer, community, and coaching activities. Wages are competitive.
There is no experience necessary to teach with Cambly. You set your own hours and work as much or as little as you want. You log onto the system whenever you have free time. Compensation is $10.20 per hour, with payment made every Monday via PayPal. You'll be conversing with people from all over the world.
Utilizing Skype, you will provide 30-minute conversational lessons. SameSpeak will provide you teaching resources. Compensation is $10 for every half-hour lesson. You will essentially be giving foreign speakers the chance to interact and converse with real live native English speakers. You must be at least 16 years of age. Payment is made via PayPal.
You must have your TESOL/TEFL Certification and a bachelor's degree or higher to tutor with TutorABC. You must also have at least one year of teaching experience. You will be paid a base rate per tutoring session, which will be determined based upon your qualifications and experience. Payment is made via bank transfer.
You must be a native English speaker to teach with Berlitz. You will tutor students via the company's downloadable platform. You must have previous teaching experience. I was unable to find the rate of compensation on the Berlitz site.
Online ESL tutors teach through the company's online portal and are independent contractors. You will be working with small groups. You must be a native English speaker and have experience teaching ESL to adults of all levels. All tutors must have reliable high-speed Internet and a quiet space from which to work.
You do not need teaching certification for the company's phone English programs. But you should have at least a two-year degree. You will be provided curriculum. You must have reliable high-speed Internet access, as well as an up-to-date PC or laptop. You will be working with both children and adults. There are more stringent requirements for video tutoring. All payments will be made via direct deposit. Compensation is determined on a case-by-case basis, as the company has different arrangements with its various partners.
Online English tutors will be working with children ages 4 to 16. The company has a competitive compensation program and opportunities for advancement. DaDa is the first online English education company to partner with the American TESOL Institute. Tutoring for DaDa is not just a job, but a career!
With GoGoKid, you can earn $14 to $25 an hour online teaching English to Chinese students. Plus, they're currently offering a $300 bonus! Scheduling is flexible – you set your tutoring hours. The company provides all lesson plans and helps you to prepare your classes!
With GoGoKid, you're an independent contractor. Your compensation will be a base pay, plus an incentive based upon your credit score (I'm assuming feedback score). If your credit score is 120 or above, you qualify for the highest pay rates per hour. Payment is via PayPal.
Classes are generally 25 minutes long. You select the time slots you are available to teach in your teacher portal. You have full control over your schedule and can schedule as many hours per day as you'd like.
SayABC hires online English tutors from the U.S., Canada, and United Kingdom to teach kids ages 5 to 12! Compensation is $21 per 40-minute session. You set your own hours and can work from anywhere with a reliable Internet connection.
The company provides all lessons and materials. Classes are taught on their own platform, and the curriculum was developed in cooperation with National Geographic and Cengage Learning.
All payments are processed on the 15th of each month and are paid by wire transfer.
If you're interested in work-at-home opportunities for tutors other than online ESL tutoring, see my post – 11 Online Tutoring Job Opps!
*********************************************************************************************************