*This post may contain affiliate links. I only share opportunities that I truly believe will benefit my readers.
Disclosure.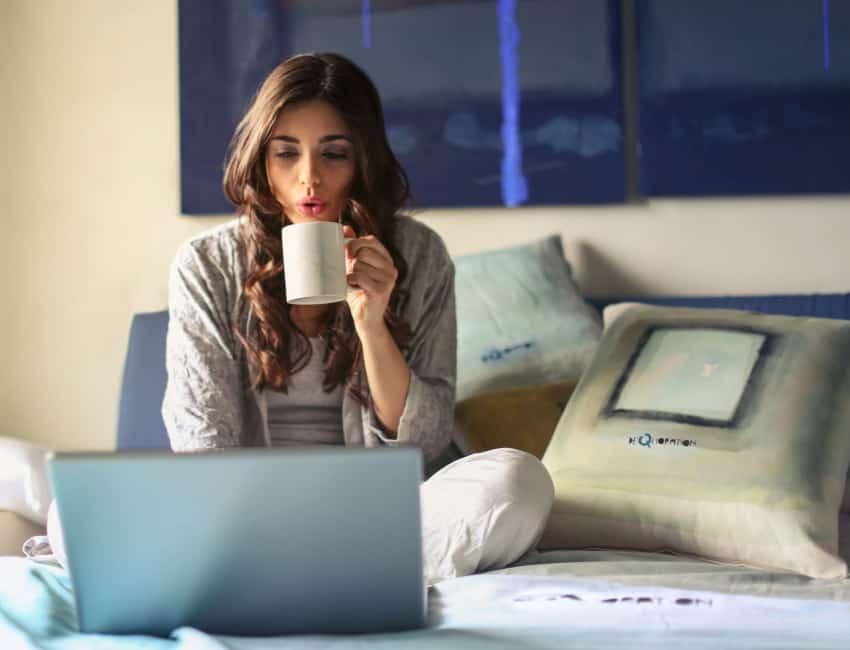 If you have word skills, if you cringe when you see a misspelled word, if you're an avid reader, then a freelance proofreading home business might be perfect for you!
General proofreading is a home business with unlimited potential! As the Internet grows, more and more website, ebook, newsletter, and ad publishers need someone to proofread their copy. The possibilities are unlimited!
This isn't proofreading the old-fashioned way – with a pen and paper! All you need for this work at home career is an iPad, a few reference books, and an Internet connection!
I'm excited to share with you the opportunity to train online from the comfort of your own home for this lucrative work at home career.

It's a fabulous course, by Caitlin Pyle, well known instructor of Proofread Anywhere, and it will prepare you to start and successfully run your own home-based general proofreading business.
General Proofreading: Theory and Practice™ is perfect for anyone who's interested in proofreading from home, but isn't sure where to begin.
This online course will teach you the skills necessary to start freelance proofreading, and it will provide the confidence you need to make it work for you. You'll get comprehensive training on both the mechanics of proofreading, as well as how to market your services to clients.
Who is Caitlin?
Caitlin Pyle is a former freelance proofreader who lives in Florida and was bringing in $40k+ per year with her freelance proofreading business, when she realized that she had a gift for teaching proofreading to others.
Her husband, Ben, encouraged her to create an online proofreading course – and the rest is history. That original course – Proofread Anywhere has been featured in Business Insider, Forbes, The Penny Hoarder, and more!
Now she's taken that original course and made it bigger and broader, with a greater emphasis on actually running a home-based proofreading business! In fact, four of the course modules deal specifically with finding proofreading work and managing a freelance business.
General Proofreading: Theory and Practice™ comes complete with 40+ lessons within 8 modules, grammar-specific worksheets, and real-life example jobs.
And if you pass the final exam with a score of 90% or higher, you'll receive a Certificate of Completion and be given access to the Self-Publishing School Preferred Outsourcer Rolodex.
"The market for proofreading general texts such as books and blog posts is REALLY broad. In fact, it's much broader than the market for proofreading transcripts in the court reporting realm. Why not earn some extra income doing something you love to do?" Caitlin Pyle
There is an incredible demand for proofreading! And you don't have to be in any specific location to do this job. All you need is your computer or tablet and an Internet connection!
With General Proofreading: Theory and Practice™, you'll not only acquire the skills you need to succeed as a proofreader, you'll also learn how to monetize those skills and create a successful home-based proofreading business.
**********************************************************************************************************