*This post may contain affiliate links. I only share opportunities that I truly believe will benefit my readers.
Disclosure.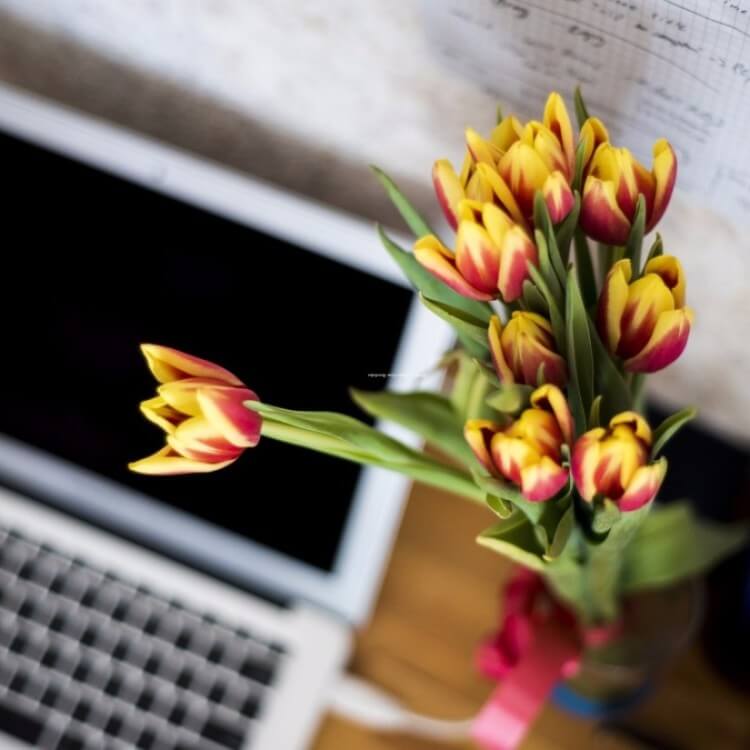 Are you looking for a work-at-home job that costs little to start up, is flexible, and pays you well for your time and effort?  If so, then a general transcription home business might be the perfect career for you.
I've worked as a general transcriptionist for more than a decade. General is not medical, so you don't need to go to school for it. It's very low-cost to start up. In fact, the software you need can be acquired for free. Best of all, the schedule is flexible!

When my husband and I separated many years ago, I knew I was going to have to find a career that allowed me to be home with my three kids. They were struggling with the change in our family situation and the move to a new neighborhood, and I wanted to be available to them in a way that working outside the home would not allow.
If they needed to stay home from school because they were sick, I wanted to be there. If they were having a party at school, and the teacher had asked for volunteers, I wanted to be able to help out. If they were just having a bad day and needed to talk, I wanted to be able to stop whatever I was doing and listen.
I had studied medical transcription for several months, but was coming to the conclusion that it probably was not the right fit for me. I'm a hypochondriac, so reading descriptions of sick people and their symptoms all day, every day was not a good idea. Besides, I still had months to go in my medical transcription course, and because of my situation, I needed to make money YESTERDAY.
General transcription has been a godsend to me. It's allowed me the freedom and flexibility to be there for my kids whenever they've needed me, but also provide them with food, clothing, shelter, lessons, and more.
Now all three girls are grown. The oldest graduated from college with honors and is married with a child, one is a nurse, and one just finished her master's degree. I can truly say that if I had not found my general transcription career, none of this might have happened.
Because my general transcription home business has been so flexible and rewarding, and I want to share that opportunity with other moms, I have written an ebook – Jump-Start Your Work at Home General Transcription Career: The Fast and Easy Way to Get Started!  I priced it at $7.99 via Amazon (also available in PAPERBACK) so it would be affordable for everyone.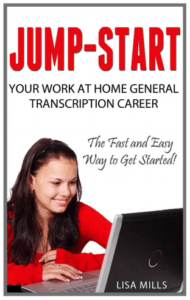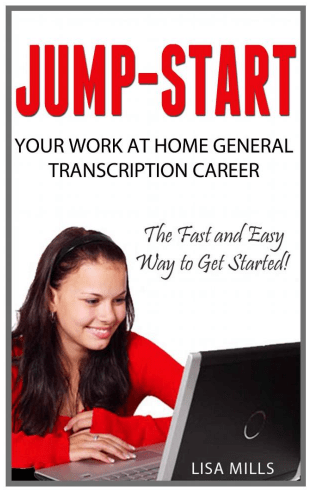 Inside, you will find everything you need to know to get started in general transcription from home, as well as everything I've learned over the course of my ten-plus-year home-based general transcription career – necessary equipment, practice opportunities, resume advice, testing tips, links to helpful sites, free resources, and much more.
Best of all, the ebook includes access to an online list of 60 companies that hire home-based transcriptionists (with links), and I continually update the links and add new ones.
The 40-page ebook for Kindle currently has 4.5 out of 5 stars after 531 reviews on Amazon, and it was recently chosen for the Great on Kindle program!

From Amazon.com Reviews:
"All I can say is wow! This ebook was so well written and easy to follow! It was beyond helpful. I now don't feel so intimidated to try general transcription…Thank you!"  

– Misty

"Purchasing Ms. Mills' book was the very best thing I did when contemplating starting a freelance transcription business. I had no idea how to start, and her book answered ALL my questions and much more."  

– Linda
If You Don't Own a Kindle, You Can Purchase the Book and Read It With This: Amazon Free Kindle Reading App. You can read it on Kindle for free if you have Kindle Unlimited!
If you do buy my ebook through Amazon and find it helpful, I so hope you will rate it and post a review for me on Amazon!
Finally, if you do decide to give general transcription from home a go, Amazon offers a complete transcription starter kit. It's the Express Scribe Pro Transcription Kit with USB Foot Pedal and USB Transcription Headset! It's everything you need, in one package, to get started, including the transcription software I recommend in my book!
Also, read my post on passing your general transcription employment test – 4 Tips: How to Pass Your General Transcription Employment Test!
Best of luck to you!
Lisa Mills
Work at Home Mom Revolution