*This post may contain affiliate links. I only share opportunities that I truly believe will benefit my readers.
Disclosure.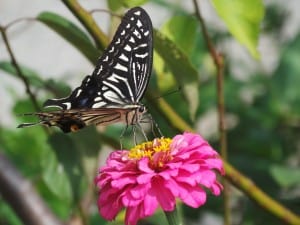 ZeroChaos is seeking work at home ad quality raters in the U.S.  As an ads quality rater, you will be "reporting and tracking the visual quality and content accuracy of web advertisements," according to the job listing.  You set your own hours. 
These are one-year assignments.  All work can be performed from home on your own personal computer.  Pay is weekly and at the rate of $15 per hour.
Requirements (from work-at-home job listing):
BA/BS or equivalent degree preferred, or equivalent experience.
Ability to comprehend newspaper-level text quickly    .
Ability to interpret both the content and tone of colloquialisms, regionalisms, and other subtleties specific to the language you apply for. Detect when advertising language sounds funny, awkward, or unnatural, even if grammatically correct.
Extensive experience (as a user/consumer) of the internet & print culture of the country related to the language you apply for.
Extensive out-of-classroom experience with the language, media, and culture of the language you apply for.
A high-speed, secure, private internet connection.
Valid US work authorization. We do not hire outside the US.
Hours are 10 to 30 per week.  You must be willing to work a minimum of 10 hours per week.
If interested in this telecommute opportunity, please see the original work at home employment listing. Good luck!