*This post may contain affiliate links. I only share opportunities that I truly believe will benefit my readers.
Disclosure.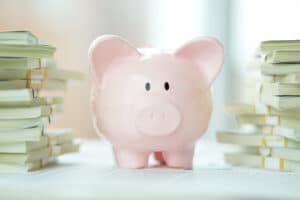 If you're a work at home mom, then you know it's important to stretch your dollars as far as they'll go. That means never paying full price if you can avoid it. I've just discovered a website that makes this easy. On Dealspotr, you'll save money, but you'll also have an opportunity to earn money and gift cards!
From the site:
"Dealspotr is the "Wikipedia of deals" – our content is crowdsourced, meaning our 30,000 members add, edit, and police all the deals on Dealspotr to ensure our deals are accurate and complete."
So what's the deal with Dealspotr?
Once you join the site, you'll be able to post online and in-store deals, promotions, and coupons (or coupon codes) for others to see, and you'll earn – cold cash to your PayPal or Amazon gift cards!
You'll also have your own home page and feed, where you'll see deals that match your own interests.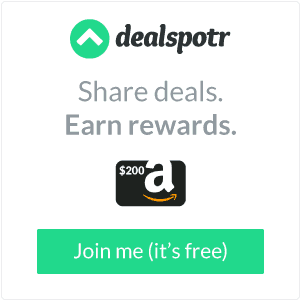 How does this work? Well, when you sign up on Dealspotr, you'll be asked to choose categories that interest you. This way, you'll only see offers and deals that work for you!
There's also a search bar on the site, where you can search for a specific deal when you're thinking about making a purchase. Why pay full price?
So how do you earn points towards cash and gift cards on Dealspotr? It's easy!
From Dealspotr:
"It's super easy to earn gift cards using Dealspotr, it's even reasonably easy to earn your first $10 gift card on your first few days using Dealspotr. Plus, you're helping shoppers save money (and saving money yourself) while you're earning."
 How to Earn:
Post deals you find online and in your email inbox
Comment on the deals you use – share your experience
Invalidate a deal you find no longer works – this saves other members time
Refer your friends and family (you'll earn 10% of the points they earn)
Complete the daily checklist to earn points
More!
I've only been using Dealspotr for one day, but I've found the easiest way to earn points towards cash and gift cards is to start sharing deals. I was able to quickly share 7 deals just this morning. Where did I get them? They arrived in my email inbox!
I entered the information – coupon codes, details of the offer, and instructions on how to redeem – and I quickly earned points! Don't just hit "delete" when you get special offers from stores in your inbox. Turn those special offers into cash and rewards!
Just look through the emails you receive from stores, and instead of hitting the "delete" button, post those deals!
Right now, I've got a special deal to offer my readers. Join Dealspotr and enter the code ITSJUSMELI during registration, and you'll earn a quick 5,000 points when you post your first deal! You'll be well on your way to earning your first Amazon gift card!
******************************************************************************************************************