*This post may contain affiliate links. I only share opportunities that I truly believe will benefit my readers.
Disclosure.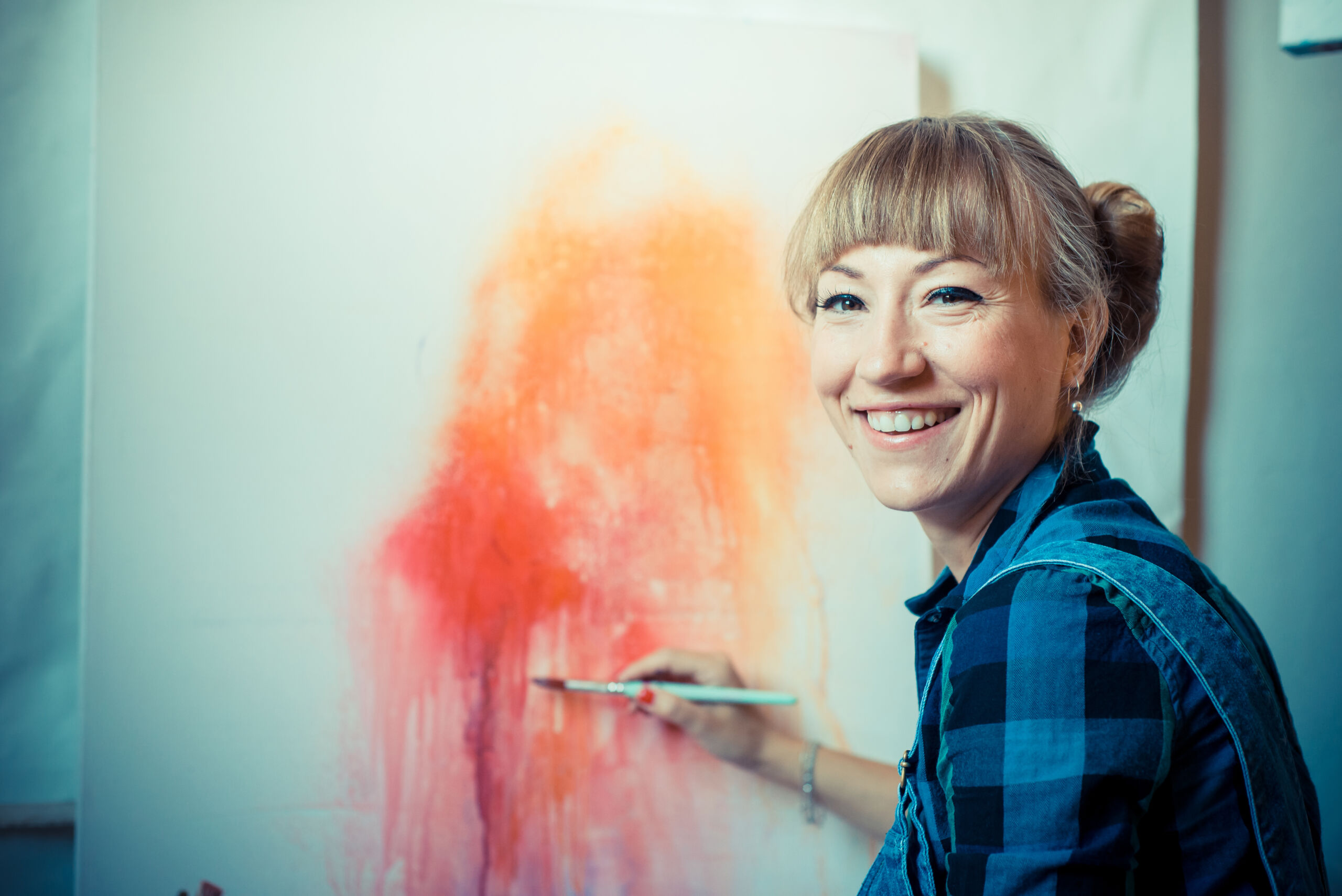 For creative people, starting a home business can be a fantastic way to turn your passion into a profitable venture. Whether you're a painter, writer, designer, or musician, there are endless opportunities for home-based businesses that cater to your creativity. Here are ten home businesses that may be perfect for you:
Etsy Shop Owner Etsy is an online marketplace that is perfect for creative people. You can sell your handmade goods, art, and vintage items to a global audience. Whether you're a jewelry designer, knitter, or woodworker, Etsy provides an easy-to-use platform for you to showcase and sell your creations. You can also customize your shop with your branding and message, making it a great way to build a following and connect with customers.

Freelance Writer or Editor If you have a way with words, freelance writing or editing can be a lucrative home business. With so much content being produced online, there's a huge demand for skilled writers and editors. You can work with businesses, magazines, and online publications, and set your own rates and schedule. You can also specialize in a particular niche, such as technology, health, or travel, to establish yourself as an expert in that field.

Graphic Designer Graphic design is a versatile home business that can be applied to a variety of fields, such as advertising, marketing, and web design. With a strong portfolio and some marketing savvy, you can attract clients who need logos, websites, brochures, or social media graphics. You can also expand your services to include branding and strategy, allowing you to charge higher rates for your expertise.

Social Media Manager Social media is a crucial part of any business's marketing strategy, but not every business has the time or expertise to manage their social media accounts effectively. If you're passionate about social media and have experience growing and engaging an audience, you can offer your services as a social media manager. You can work with businesses to create a social media strategy, curate content, and analyze performance metrics.

Photographer If you have a knack for capturing beautiful moments and have a good eye for composition, photography can be a fulfilling and lucrative home business. You can specialize in portrait photography, wedding photography, event photography, or stock photography. You can also sell your photos as prints, stock images, or through licensing agreements.

Etsy Printables Shop Owner Etsy also offers a great opportunity for people who are interested in digital downloads and printables. From printable planners to wall art, there is a wide range of products that you can create and sell on Etsy. You can use software like Canva or Adobe Illustrator to create your designs, and then sell them as digital files that customers can download and print at home.

Web Designer Web design is a highly sought-after skill that businesses need to establish their online presence. If you have experience with coding, website design, and user experience, you can create custom websites for clients from the comfort of your own home. You can also offer maintenance and optimization services to keep their websites running smoothly.

Personal Stylist If you have an eye for fashion and love helping people look and feel their best, becoming a personal stylist can be a great home business. You can work with clients remotely, providing them with personalized outfit recommendations, shopping advice, and style consultations. You can also create online courses or workshops to teach people how to dress for their body type or create a capsule wardrobe.
Online Course Creator If you have expertise in a particular subject or skill, you can create online courses and sell them on platforms like Udemy or Teachable. Whether you're a language teacher, musician, or business coach, you can create video lessons, quizzes, and assignments to help people learn and grow. You can also create a membership site or community to provide ongoing support and engagement.

Candle Maker Candle making can be a fun and rewarding home business that allows you to experiment with different scents, colors, and designs. You can sell your candles online, at craft fairs, or in local boutiques. You can also offer custom candle-making services for weddings, birthdays, or other special events.
Starting a home business can be an exciting and rewarding journey, but it's important to do your research, create a solid business plan, and stay organized and disciplined. By following your passions and leveraging your skills, you can create a business that not only provides income but also fulfillment and creativity.
****************************************************
These home businesses not for you? Check out 5 Home Businesses with Low Startup Costs!
****************************************************