*This post may contain affiliate links. I only share opportunities that I truly believe will benefit my readers.
Disclosure.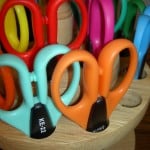 Craft home businesses are springing up all over the Web.  And despite the appearance of e-cards, the greeting card industry has remained strong. People just feel a delivered card – one that you can hold and read and save – is more personal. That's why a handmade greeting card business might be a perfect start-up for stay-at-home creative types.
One of the biggest factors to consider is how to price the cards. If you decide to sell on a site like Etsy, you need to factor in the cost of listing fees and shipping. Other venues for selling your cards are local craft shows and gift shops.
Since you will either be paying a fee to display your cards or sharing a percentage of your profit, it's important to factor that into your price.  After all, you want to not only enjoy your craft, but also make money.
Another possible area to focus on might be local businesses, particularly at Christmas, when many will want to send out a personalized greeting to their customers. Other potential customers might be real estate professionals and service owners.
And don't forget the opportunity presented by the Internet. An online presence for your handmade card business is a must.
Finally, keep good records. It's important to track your profits. But also, make sure to keep a record of all materials purchased, along with receipts.
If you spend money to advertise, keep an account of this also. This will all be important come tax time, when you'll have the opportunity to offset your earnings with expenses.
Check out some of the beautiful handmade greeting cards on Etsy to inspire your own creative home business.  If you'd like to learn more about starting your own Etsy Shop, I highly recommend The Complete Etsy Kit.