*This post may contain affiliate links. I only share opportunities that I truly believe will benefit my readers.
Disclosure.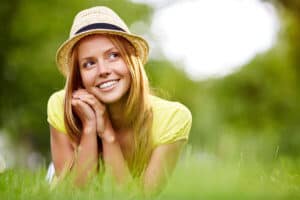 Jamberry is a fun home business with a low start-up investment, but the possibility of big rewards! If you're looking for a flexible home-based opportunity where you can earn cash, gifts, and travel, this might be perfect for you!
This week, I had the opportunity to interview Angie Coleman, a Jamberry Nails consultant, about this business opportunity and what it's meant to her.
Update and Note from Angie! – 
For the entire month of February the Starter Kit will be available at a discounted price. You read that correctly – the SAME Starter Kit sold at a REDUCED price! Every Consultant who signs up in February will only pay $75! In addition, Consultants who sign up between February 1 at 12:00 a.m. MT and

February 14 at 11:59 p.m. MT

will receive $25 worth of Marketing Material credit. This credit is being issued to assist new Consultants in purchasing upcoming Marketing Materials coming out

February 15

, such as 2017 March Catalogs, Sample Cards and Host/Join Brochures. If you would like more information check out my website, https://angiecoleman.jamberry.com/us/en/join 
The Interview:
Share a little about yourself and how you got involved with Jamberry.
I am a stay at home mom with three children and a busy life. I am a crafter, photographer, urban farmer, mom, and wife. I saw a good friend of mine selling Jamberry and thought to myself, "Hey, I can do that!" She was so happy and so excited, and I wanted to be a part of it. My biggest thing was that I wanted to earn my own money and be more financially independent. I asked my friend for more information and signed up with her the next day.
What do you enjoy about your Jamberry home business?  What makes it a unique home business opportunity?
I really like the flexibility of this business. The more work you put into it, the more you get out of it. I love the fact that it is so inexpensive to sign up, and you don't have to buy any inventory. I think the best part of this business is the people. Everyone truly cares about your success, and everyone you talk to is so willing to help you when you need it.
How much does it cost to get started with Jamberry?
It is really affordable. It costs $99.00 plus shipping to sign up and get your kit. Your kit includes everything you need to launch your business. The only other thing you'll need to order is business cards. Your personal website is free for the first 3 months. After that, it's only $10 per month. That is your only ongoing expense.
How do you find customers?
The best way to start is to make a list of people you know – family, friends, people from church, people from school, anywhere you have contact with people. Start by contacting those people. Home and online parties are another great way to pick up customers. You can also participate in vendor events. Another very effective way to gain customers is to wear the wraps yourself. People notice them and ask you about them. It is your biggest selling point.
Does the company help you with advertising, a website, or marketing materials?
Jamberry provides tons of information, marketing materials, and photos. You have a personal website, and your kit comes with a bunch of marketing materials. After you run out, you can order more from the company for a small price. We have catalogs, brochures, postcards, and much more. There are also files with marketing that you can print on your own.
What is a realistic income someone can anticipate making with a Jamberry Home Business?
When you first start out with Jamberry, you make 30% commission. You make more as your sales and rank increase. You can also get bonuses along the way. You have the ability to make as little or as much as you want. Top earners can bring home thousands of dollars a month. So the possibilities are endless. It just depends on what you want to get out of it.
On average, how many hours per week do you spend on your home business?
I try to put in at least 20 hours a week. This is truly one of those companies where you get out of it what you put into it. The more you work, the more you will make. But the great thing is – it is so flexible, you can literally put work in whenever you have time.
If my readers are interested in starting a Jamberry home business, can they sign up with you? Or do they need to sign up with someone in their own area?
They can sign up with me, no matter where they live! I'm excited to help them get started!
Do you have any advice for someone just getting started in a Jamberry home business?
The more excited you are, the more excited your customers will be. Reach out to your family and friends. They want to see you succeed. Be involved with your team and your upline. They are there to help you succeed. Jamberry has its own training program, Jamberry University, where you can get hours of training. You are set up for success from the very beginning. Take advantage of all that is offered to you.
If you'd like to learn more about the Jamberry home business opportunity, Visit Angie's Jamberry Website! Angie can also be reached at: littlepurpledragonfly@gmail.com.
****************************************************************************************************