* This post may contain affiliate links. I only share opportunities that I trust and truly believe will benefit my readers. Disclosure.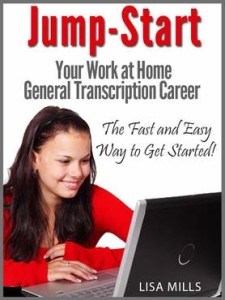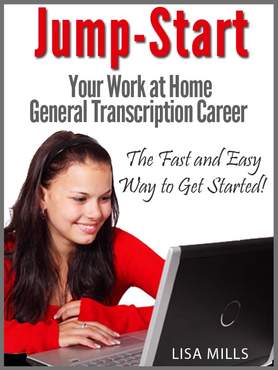 Below is a list of companies that hire general transcriptionists to work from home. Some of these companies require experience. Some only require that you pass a pre-employment test.
You will most likely be expected to test before being hired.  When testing for a transcription company, the most important things to remember are: follow directions to the letter, spell check, grammar check, proofread your work, and listen to the audio a second time to fill in as many blanks as possible. Transcription companies are looking for detail-oriented people who can follow directions and produce quality work.
If you want to gain an incredible advantage and learn all the tips and tricks it took me years of general transcription work to acquire, purchase my ebook on Amazon – Jump-Start Your Work at Home General Transcription Career: The Fast and Easy Way to Get Started!
It's filled with the tips and tricks I've learned over my ten-plus-year home-based general transcription career. It's only $7.99 via Amazon and has a 4.5 out of 5 star rating with 531 ratings on Amazon.com.
LIST OF 60 GENERAL TRANSCRIPTION COMPANIES
On the Record (Austin, TX area only)
Scribes Transcription Services
Bam! Transcription   (Apply via email)
Pioneer Transcription Services
Scribes Transcription Services (Canada Based, but hires in U.S.)
American High-Tech Transcription