*This post may contain affiliate links. I only share opportunities that I truly believe will benefit my readers.
Disclosure.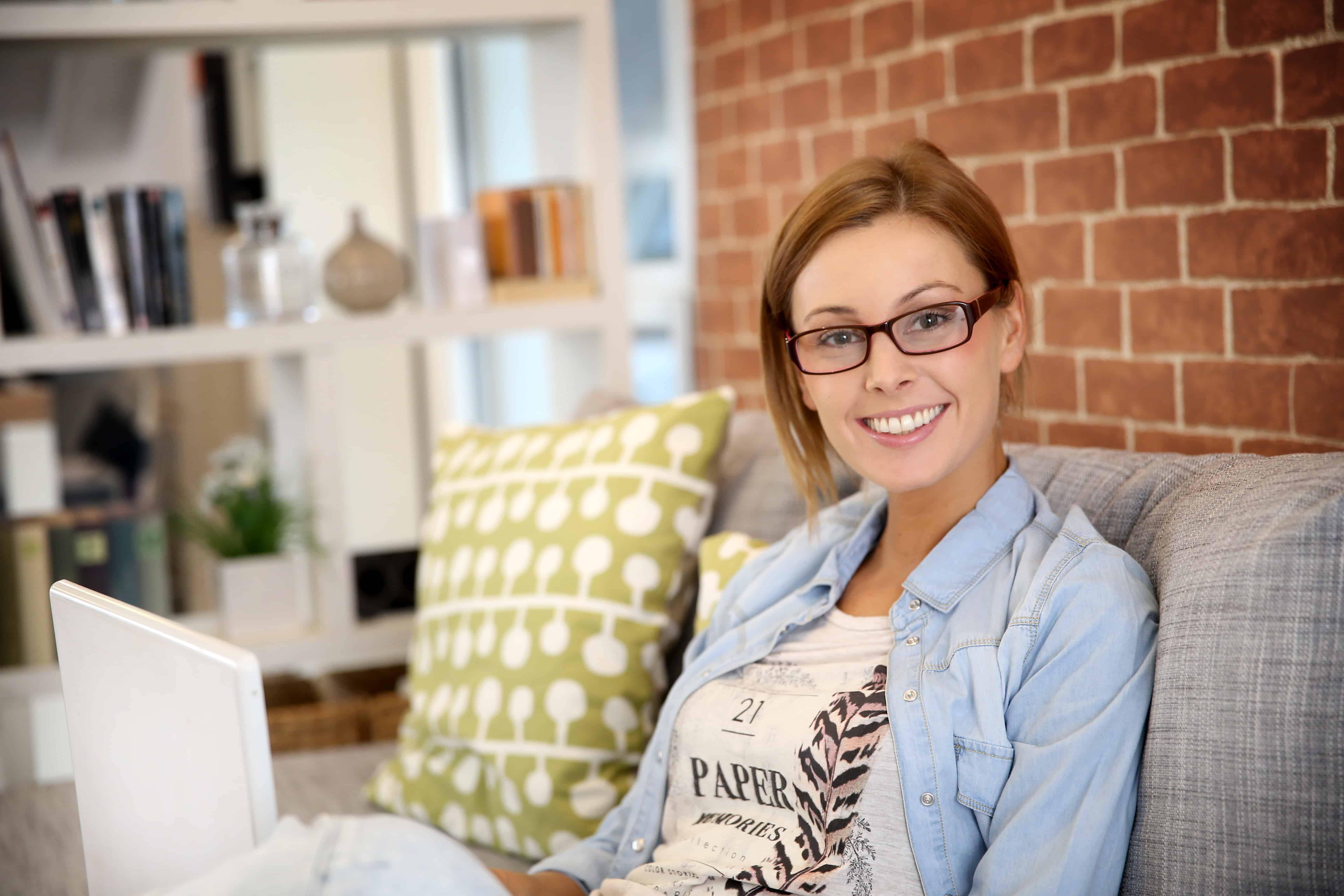 Transcription is a career which has, in the last decade, become something that can easily be done from home. Thanks to the Internet, this job, which used to require a commute to an office, no longer does.
If you have a computer, Microsoft Word, and high-speed Internet, and can type 65 words-per-minute, all you need is a pair of headphones, a foot pedal, and the software to play downloaded audio to start your work at home general transcription career!
Types of Work at Home Transcription:
There are several different types of work at home transcription, and depending on your education and background, you may be better suited for one than another.

Medical transcriptionists transcribe doctor's office notes, hospital records, and other healthcare related audio.

Legal transcriptionists transcribe court depositions, pleadings, interviews, and letters.

Transcriptionists specializing in business transcribe conference calls, meeting minutes, and interviews.

Finally, general transcriptionists transcribe just about anything, including focus groups, interviews, conference calls, podcasts, and radio shows.
Pay varies widely among work at home transcription companies. But don't sell yourself short. This isn't simply typing. It involves investigative skills, as well as strong grammar, spelling, and proofreading skills. Difficult audio (audio with foreign speakers or lots of background noise) takes longer to transcribe than good audio.
Once you're no longer new to the profession, expect excellent pay for excellent work. Perform well and expect to get paid a fair wage.
The following is a list of work at home transcription companies that hire home-based general transcriptionists. Some require experience. Some are willing to give newbies a chance. Good luck and good typing!
I worked from home as a general transcriptionist for more than a decade, and I've published an ebook to help anyone get started in home-based general transcription. It's Jump-Start Your Work at Home General Transcription Career: The Fast and Easy Way to Get Started!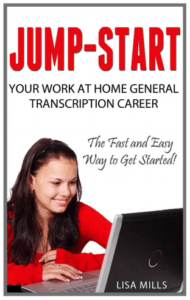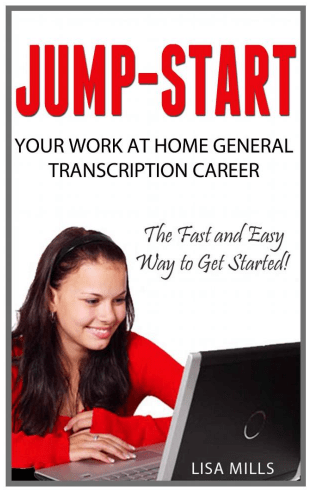 Inside, you will find everything you need to know to get started in general transcription from home, as well as everything I've learned over the course of my ten-plus-year home-based general transcription career:
The equipment you will need and where to find it (some at no cost to you)

Pay rates and estimated turnaround times

Information on text-expander programs to help you type faster and earn more

The tricks I've acquired over the course of my ten-year  career as a home-based general transcriptionist

Information on dealing with taxes

Tips on creating a resume that will get you hired

Opportunities for practice

Links to valuable resources and support, as well as a list of 60 companies (with URLs) that hire home-based general transcriptionists (also a special website page with password, which will be constantly updated to reflect the most current URLs)

MUCH, MUCH more
The ebook also includes access to an online list of 60 companies that hire home-based transcriptionists (with links), and I continually update the list.
All of this is available for only $7.99 via Amazon (also available in paperback. You can read it on Kindle for free if you have Kindle Unlimited).  I made it affordable, in the hopes that everyone would be able to benefit from it.
You will literally acquire all the tips and tricks it took me years to learn, which means you will be transcribing smarter and faster, and making more money right from the beginning!
If you purchase it and find it useful, I do hope you'll take the time to leave a review.
Finally, if you do decide to give work at home transcription a go, Amazon offers a complete transcription starter kit. It's the Express Scribe Pro Transcription Kit with USB Foot Pedal and USB Transcription Headset! It's everything you need, in one package, to get started, including the transcription software I recommend in my book!
Also, make sure to read my post – 4 Tips: How to Pass Your General Transcription Employment Test!
Thanks so much! Good luck in your new work at home transcription career!
****************************************************************************************************