*This post may contain affiliate links. I only share opportunities that I truly believe will benefit my readers.
Disclosure.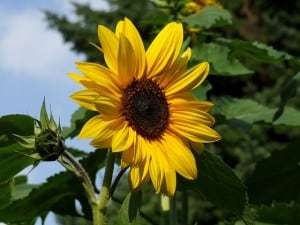 LiveWorld is hiring home-based community moderators in the United States. These are part-time remote positions. Home-based community moderators will moderate users' posts, taking action when necessary and escalating posts according to company guidelines.
Additionally, they will respond to user content, initiating conversations and responding to questions. Finally, mods will identify and escalate trends, topics, emerging issues, and more.
From the company:
"Our hourly agents and moderators perform tasks including social customer service, engagement for marketing purposes, and protecting a brand's image by supporting a good experience for a brand's customers in their online venues."
Requirements (from work-at-home employment listing):
Excellent writing and communication skills, including grammar, punctuation, spelling, and ability to compose well spoken messages in a real-time, multi-tasking environment
Language fluency testing and writing samples are a requirement for all hourly positions in any language. All applicants must be fluent in English.
Demonstrated ability to empathize with people, make decisions according to guidelines, and communicate company policies in informal courteous conversational style
Ability to focus on the task at hand with minimal external distraction, including working in a quiet atmosphere (This is not a role that can be done from a coffee shop or with toddlers underfoot.)
Ability to work for a block of serveral hours at a time
Ability to regularly or occasionally work evenings, nights, weekends, holidays
Dependable, high-speed Internet access
Dependable telephone access (landline preferred for training)
Experienced computer user with knowledge of chat, email, and instant messaging programs
Familiarity with and access to spreadsheet and document software
Familiarity with social media sites on a personal or professional level
Strong typing skills
Previous moderation experiences a plus, but not required
Must be 18 or older
his is a work-at-home position; you must be able to work at home with the self-discipline needed to be effective
Recommended Education and Experience (from listing):
1-2 years experience in online moderation or customer service
Must be 18 or older
College Degree or equivalent experience preferred
Demonstrated personal or professional success engaging in a social channel
If you'd like to learn more about this work at home position, please see the original home-based job listing. Good luck!
Become a Virtual Assistant: Make $35 to $50 Per Hour or More!