*This post may contain affiliate links. I only share opportunities that I truly believe will benefit my readers.
Disclosure.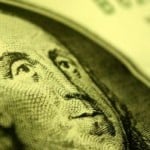 About 13 years ago, give or take a year (my brain is tired), I did something from home to make money that was shocking to a lot of my friends. It wasn't something most people would even consider trying. Because it was then, and is now, very risky. But I did it and was fairly successful at it.
I was a day trader. I traded stocks from my home computer, sometimes making four or five trades a day. I would buy on good news, watch the stock price rise a nickel or dime, then sell and take the profit. Sometimes I made $50. Sometimes I made much more. It just depended on how much I had invested, how much the stock went up, and how long I had the nerve to stay in the game.
It was nerve-wracking. Once I lost big (but jumped right back in and made most of it back within a few hours). And I finally got out of it. The market was going through a correction, and I felt it was getting too risky. And frankly, unless you can afford to lose money, I don't recommend it to anyone.
But I did see this article, "Japanese Housewives Sweat in Secret as Markets Reel," and thought it was interesting. So I wanted to share. Seems Japanese housewives jumped into the market and caused somewhat of a scandal.
Again, I do not recommend day trading as a career. But I found the article interesting, because it really makes you think about the whole new world of possibilities the Internet has opened up for women who want to make money from home. Enjoy!